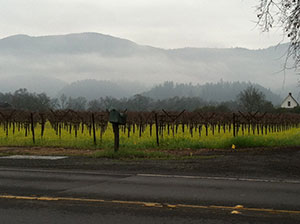 You can come into any Silverado CU office to use the following services.
Visa Prepaid Cards
Travel Card
With the Visa Travel card, you no longer need to carry traveler's checks or large amounts of cash when you travel. Set your spending amount, load the funds onto your card, and you're ready to go.
The card is accepted worldwide at millions of retail locations and ATMs – and, if you need local currency, the card has you covered.
The card is reloadable up to $5,000.00.
Zero liability – Protects you from unauthorized use if your card is lost or stolen.
Gift Card
With the Visa Gift Card, give the perfect gift every time – no matter who it's for! This card is ideal for gift giving. You decide the amount and the recipient decides where to use it. Best of all, it can be used everywhere Visa debit is accepted.
The Visa Gift card can have a value up to $1,000.00.
Zero liability – Protects you from unauthorized use if your card is lost or stolen.
To purchase either one of these cards, visit your local branch!
Notary Public
Need a notary public? The Credit Union has you covered! Just call SCU and set an appointment with one of our qualified notaries in our Angwin Office. Nominal fee charged.
Call us at: (707) 965-2483
* See Fee Schedule for Silverado Fees
Kelley Blue Book
Buying a new car? What's your current car worth? Get a Kelley Blue Book value from any one of our Silverado CU offices or you can to the Kelley Blue Book website and you will get all the information you need for doing your homework.
Research at the web site is quick and easy! You will find New and Used Car, Motorcycles, Trailers and RV/Motor Home pricing information.
Member Insurance Products
With Member's Choice Term Life and Disability Insurance from Cuna Mutual Insurance Society it's reassuring to know that not only your family can be financially protected, but also your credit rating, your collateral and your income can be protected.
In the event of your death, Term Life Insurance pays the insured balance of your covered loan, up to the policy maximum.
Should you become totally and continuously disabled by a covered sickness or accident which persists beyond the policy waiting period, your covered loan payments are protected with Disability Insurance.
Applying for Member's Choice Term Life and/or Disability Insurance is easy. Talk to our loan officer today if you would like to enroll.