Offering a wide range of Financial Solutions to keep your Money working harder!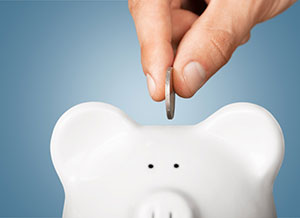 Get the security you want with NCUA-insured savings and certificate accounts through Silverado CU. Let us help you reach your goals. We continually monitor all the dividend rates in the financial market place. We pride ourselves on offering competitive rates for all of our accounts. These rates change on a regular basis.
SAVINGS OPTIONS
Regular
Think of your credit union as the place to save…Silverado Credit Union strives to provide you with a wide variety of savings plans to meet all of your financial needs. Our regular Savings account offers a competitive rate with easy access to your funds. Deposits can be in person, by mail, through ATM's, payroll deduction, direct deposit or our night depository. Savings can be withdrawn at any time and are totally liquid.
This account offers a variety of benefits to our Member-Owners:
No monthly fees or service charges
Automatic deposit of Government or Retirement checks
Automatic deposits may be set up with your employer
Penalty-free withdrawals
Payroll Deduction – a systematic way to save
Receipts and quarterly statements replace passbooks
Dividends compounded and paid quarterly
24-Hour ATM access
Deposits are federally insured up to $250,000.00 by NCUA
Immediate family members eligible for membership
$50.00 Minimum Balance Required
The regular Savings account is key to establishing your membership with Silverado Credit Union. An initial deposit of $50.00 in your Savings account is required and represents your "ownership share" in the credit union. This $50.00* minimum balance must be maintained as long as you are a member of the credit union. The "first-named owner" or "primary member" on a regular Savings account may make loan requests* and vote at our membership meetings.
CURRENT RATE INFORMATION: For current savings rate information please go to our Savings Rates page or call us at our home office (707) 965-2483.
APPLY TODAY! To open a Silverado Credit Union regular Savings account simply complete the on-line Savings Application and either E-mail or mail the form back to us. If you have any questions please call us at (707) 965-2483 or drop by one of our offices.
Special Purpose
Have you ever wanted an easy way to prepare for semi-annual and annual expenses such as taxes, insurance, and vacations? Well, now you can with our Special-Purpose Savings.
Members may select 'special names' or 'account titles' for the savings account that will appear on your Quarterly Statement.
PERSONAL SAVINGS ACCOUNT
With this account you choose the reason to save and the amount. Our members use this account to save for things such as taxes, tuition or large purchases or projects.
VACATION SAVINGS
It's never to early to start saving for that hard-earned vacation! The best way to save for your next vacation or trip is to figure out how much you will need and start saving each month with a Vacation Savings account.
For as little as $5.00 per savings account, you can open as many as you'd like! You can deposit weekly, bi-weekly, monthly, however often you like. There is no minimum balance or required contribution schedule.
Christmas Club
Start saving now by opening a Silverado Christmas Club account. The Christmas Club account offers you an opportunity to put away a little money every month to help with your holiday expenses. When the shopping season rolls around, you'll be glad you did!
For your convenience deposits can be made through an automatic transfer, by direct deposit/payroll deduction or by mail. It only takes $5 to open a new Christmas Club account.
Features:
$5 minimum opening balance
Ability to set up automatic transfers from another account
Competitive interest rate
Check mailed to you in November or December (upon member request)
You may open your account at any time during the year. The credit union will send you a check upon your request in November or December for your holiday shopping. Enjoy the holidays knowing that you've planned ahead!
To open your "Christmas Club Savings Account", contact a Member Service Representative to assist you.
Money Management
The Silverado Money Management account offers higher earnings with the liquidity of a traditional savings account. It's simply the best of both worlds.
Attractive rates, no fees and complete liquidity. No wonder our Money Management account is so popular with our market-savvy investors.
Here are all the details:
Competitive rates
$1,000 Minimum deposit
$1,000 Minimum balance*
Unlimited deposits
6 Withdrawals per month
No early withdrawal penalties
Dividends are paid monthly on the daily balance*
Funds are insured up to $250,000.00 by NCUA
Yield, easy access and security – This account is an attractive alternative to a regular savings account. Feel secure with a Money Management account.
For more details call a Member Service Representative at (707) 965-2483 or send an E-mail to Member Service Representative.
See Rates page for current Rate information.
*No dividends will be earned on balances below the $1,000.00 minimum balance required.
Certificates of Deposit
If you're looking for a safe investment that earns a higher yield our Certificate is an excellent choice. Here's a solid fixed-term investment for members who want to earn a higher rate of return and do not anticipate needing access to the funds for a given amount of time. A well planned savings program can insure your present and future financial stability.
Your deposits are federally insured up to $250,000 by the National Credit Union Administration (NCUA), an agency of the U.S. Government.
Features:
Competitive rates
Terms from 1 month to 24 months
$1,000.00 Minimum deposit/balance
Dividends are paid monthly
Penalties for early withdrawal
Funds are insured up to $250,000.00 by NCUA
Automatic roll-over at new rate for the same term at maturity. (Or simply call our office at maturity to change the term)
Dividend Options:
Retain dividends in the certificate (compound)
Cashier's Check sent to our member
Transfer dividends to another account
Choose from a variety of options to suit your individual needs. Certificates are deposit accounts for fixed dollar amounts, with fixed dividend rates and fixed maturity dates. Select the rate and term that works best for you.
Investing in a Certificate of Deposit is easy. Just bring in your deposit and we'll have your new certificate account open in no time!
For additional certificate information, contact a Member Service Representative at 707-965-2483.
Your Insured Funds
The NCUA, National Credit Union Administration, is an independent agency of the United States Government. NCUA regulates, charters and insures the nation's federal credit unions. The shares in this Credit Union are insured by the NCUA Share Insurance Fund (NCUSIF), an arm of the NCUA. Established by Congress in 1970 to insure member share accounts at federally insured credit unions up to $250,000.00. Not one penny of insured savings has ever been lost by a member of a federally insured credit union. The NCUSIF Fund is currently at the strongest and best reserved level in its history.
Funds Availability Policy
Our general policy is to allow you to withdraw funds deposited in your account on the first business day after the day we receive your deposit. In some cases, we may delay your ability to withdraw funds beyond the first business day. Then, the remaining funds will generally be available by the second business day after the day of deposit. The first $200.00 of your deposits, however, will be available on the first business day. Funds deposited after 4:00 p.m. will be considered deposited the next business day and will become available the following business day.
USA PATRIOT ACT: Important Information About Opening A New Account
To help the government fight the funding of terrorism and money laundering activities, Federal law requires all financial institutions to obtain, verify and record information that identifies each person who opens an account. What this means for you: When you open an account, we will ask for your name, address, date of birth and other information that will allow us to identify you. We may also ask to see your valid state issued Driver's License or other identifying documents.
Regulation GG Notice to Business Account Members – Unlawful Internet Gambling Enforcement Act of 2006
The U.S. Department of the Treasury and the Federal Reserve Board have issued a final rule to implement applicable provisions of the Unlawful Internet Gambling Enforcement Act of 2006 which is effective June 1, 2010. The Act prohibits any person engaged in the business of betting or wagering from knowingly accepting payments in connection with the participation of another person in 'unlawful Internet gambling," defined as 'placing, receiving, or otherwise knowingly transmitting a bet or wager by any means which involves the use, at least in part, of the Internet where such bet or wager is unlawful under any Federal or State law in the State in which the bet is made. In accordance with the requirements of the Unlawful Internet Gambling Enforcement Act of 2006 and Regulation GG, this notification is to inform you that restricted transactions are prohibited from being processed through your account or relationship with Silverado Credit Union. Restricted transactions are transactions in which a person accepts credit, funds, instruments or other proceeds from another person in connection with unlawful Internet gambling. By maintaining a Silverado Credit Union (SCU) account, you agree to not use your account, including any access device or service made available to you by SCU for conducting any illegal activity including unlawful Internet gambling. SCU may terminate your account relationship for this activity.