New & Used Cars, Trucks and Vans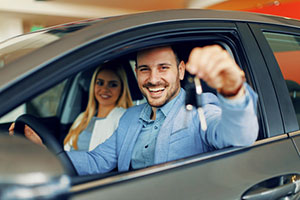 No Matter what mode of transportation you're looking for, we can get you into the driver's seat! We offer financing for New and Used (new to you) vehicles and refinancing on current auto loans. Silverado Credit Union offers you many options when it comes to financing your new vehicle:
Competitive interest rates
Financing available up to 120% of the purchase price on New and up to 110% on Used* (including tax, license and Mechanical Breakdown Insurance)
Flexible payment terms
Pre-approved loans available
All vehicle loans are simple interest
No pre-payment penalties
Automatic payments available
Terms of the loan are based on the dollar amount you borrow.
Loans up to 110% of Kelley Blue Book Value on cars 7 years old or less
100% of Kelley Blue Book Wholesale Value on older models
* Financing terms are subject to Silverado CU underwriting guidelines
For information on older vehicles contact the Loan Department in our Angwin Office or call us at: 707-965-2483.
Recreational Vehicles, Boats and more
Dreaming of a new motor home for retirement? Looking for a new boat for those hot summer days? We can finance it with a very attractive rate and term. Finance your motor home, boat, motorcycle and more with us!
Here's how simple it is:
Complete an application…either online or call us at (707) 965-2483 or (707) 963-9404 for an application.
Once we receive your completed application we can pre-approve your purchase or help you refinance a current loan.
Approval of loan requests are quick and you're off to shop 'pre-approved' for that RV, boat or motorcycle!
Payment Options…you may choose to make your payments by using a coupon book, payroll deduction or by transfer from your savings or checking account. Your loan can be paid off at anytime with no pre-payment penalties.